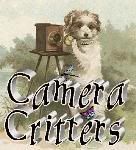 This clearly draws the picture of stillness, of calmness and peace I deserved to have that certain moment. So wonderful to walk in the beachfront and leave footprints in the white sand. Layback in the sand and hear the splash of the wave, the sound of the birds and the sound my bunny's laughter cos of my cracked joke. It was perfect..the place, the moment..everything! Just as we both wanted to be cast away in the real world at that time. Run away from the troubles and pathetic people causing it to us. Not because we were weak to face them, but because we both know they won't succeed. And that it was time for us to celebrate and thsnk GOD for He never made us to be like one of those pitiful people.
It awesome! Me and my bunny decided to visit this place and had enjoyed the adventure quite well. It was a long journey from our place in the Philippines, but I guess it was all worth it when we reached the resort. It was not a good time to mingle with other people thought cos we were just the only guests there.hehe..seems like we could own the resort! The view was very relaxing..away from all the worries.
Well this resort is Punta Bulata situated in Cauwayan, Negros Occidental Philippines. It was actually our consolation for our supposed to be Boracay trip but we were not able to go cos thinking of the land travel makes me dislke Bora a bit. So my bunny said we could have bora next time we come back to the Philippines and we'll pass through Caticlan airport so not that long travel!hehe..Bulata was good, the romms were nice and got a huge bathroom which was I enjoyed too. Just the pool not that big..but I found the evening there so romantic. We enjoyed it and especially the views and all the good photos we took..